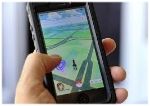 The proof is in: the rise of mobile apps with games like Pokemon Go and thousands of others is good for tower owners reports Forbes.  According to a recent article, companies that own data centers and wireless network towers could profit from mobile activity driven by apps for years.
Along with the ubiquitous Pokemon, services like Instagram and Snapchat that require the transmission and storage of data, images, video and messages. Which means companies that lease cell tower space to wireless carriers and those that house servers for data retrieval are now beachfront property in the digital world, according to Forbes.
Burl East, manager of the Altegris/AACA Real Estate Long Short Fund, says technology growth is responsible for some of the largest growth in his real estate investment portfolio, to the tune of 30+ percent. That includes tower companies American Tower, Crown Castle and SBA Communications, and storage companies QTS Realty Trust, CyrusOne and Equinix.  "It's the biggest thing I've seen in 30 years in real estate," says East.
As for concern that new ways of compressing data might lower storage needs, East believes new apps, software and games being developed will lead consumers and businesses to consume even more data — which would need to be stored in a secure and easily-retrievable form, according to the account.
On the business side, East points to Microsoft 365 as an example, as the software giant aims to move more clients to the server-based offering. "You're talking about the migration of billions of spreadsheets, PowerPoint, documents and e-mails," says East. "That alone will power data centers for years."
Wall Street understands these real estate plays, say observers like East. Current yields on American Tower and Equinox are below 2%, not much above the current levels of the 10-year Treasury. He calls the current valuations "fair."
Landlords have leverage over tenants in these data plays, he says, characterizing the tower business as a "loose oligopoly" where "price competition takes a backseat."