Our Advertisers
A-Prime Engineering provides structural engineering, design, drafting, and inspection services. We are experienced in design, analysis, and reinforcement on a variety of telecommunication structures such as towers, water tanks, billboards, rooftops, and mounts.
Advantage Engineers provides expert engineering and consulting services. Our commitment to our core values of safety, responsiveness and creativity has enabled us to produce superior results for our clients. We provide innovative solutions for complex telecommunications, environmental, and geotechnical engineering challenges.
Allstate Tower offers crew availability throughout the United States and abroad. Domestically, we have a crew near you ready to respond to any need that arises. We also have teams available for international needs with the right planning and coordination. Our equipment, facility, technicians, and design-build business model allow tower projects to be expedited in a cost effective manner. From engineering and manufacturing to modification and site demolition, we repeatedly deliver the safety, product quality and workmanship our clients have come to expect.
Altergy Systems is changing the way the world gets its power. Altergy has broken through traditional technology and cost barriers to deliver the most cost-effective and reliable backup power solutions available. Altergy's zero-emission proton exchange membrane (PEM) fuel cells deliver the quality on-demand power and ride-through capabilities required for telecommunications, broadband, data centers, traffic signaling, homeland security, and other essential 24/7 operations. Altergy is the first and only company to cost-effectively mass-produce industrial-strength fuel cells that produce no emissions.
Corrosion of guy anchors can be a serious and costly problem. Replacing them is not cheap. Designing corrosion control for each and every site is also expensive, not to mention time consuming. And, of course, a tower failure can be costly both in terms of money and lives. AnchorGuard® was designed with the long life and ultimate serviceability of your towers in mind. AnchorGuard is an innovative product that will ensure that the guy anchors are protected against the potentially devastating effects of underground corrosion. It's easy to install and can be used on new or existing towers.
Anritsu business expansion has occurred chiefly in the information and communication field. The company's flagship measuring instrument business provides products and services indispensable to the development, manufacture and maintenance of a range of communication systems.
Founded in January 2016, Aveopt is a provider of advanced information acquisition and synthesis software solutions built upon Virtual Reality (VR) /Augmented Reality (AR) integrated with Sensor, Autonomous Vehicle and GIS technologies. Each of these technologies has been broadly viewed as disrupting technologies whose applications will become ubiquitous across numerous diverse markets and industries. Aveopt's offerings provide solutions rooted in "Out of Box" thinking and perspectives derived from looking at problems from a different perspective.
The BarNone Solution is a unique, efficient, and inexpensive alternative for the replacement of the conventional bus bar used for purpose of grounding Coax ground kits to the tower and ground system. BarNone is designed to equalize the surge energy to the tower at the top, middle, and bottom locations in a method that offers the electrical conductivity required during the surge event. No down lead is necessary to the earth ground ring, thus eliminating the risk of copper theft.
In 2000, Dinesh Bhat and Chad Tuttle, CEO, started B+T Group when they saw the growing demand for structural analysis on cell towers thanks to the drive for collocating. Today with seven regional locations, we continue to support the wireless industry with turnkey services for Development and Field Services.
The Canadian Wireless Trade Show is your best opportunity to take the pulse of the wireless and mobile markets and stay ahead of the innovation curve.Spanning everything from wearable tech to the latest Apps, and from Retail Solutions to Broadband Infrastructure, the show features an extensive array of products and services. In fact, CWTS is Canada's largest B2B event and is the must-attend event for any individual or organization that's part of the wireless ecosystem. The show brings together more than 100 exhibitors and thousands of industry attendees who will converge at the Toronto Congress Centre on Wednesday, October 26th and Thursday, October 27th to take part in booth exhibits, on-floor demonstrations, networking opportunities, and an enticing speaker line-up.Experience transformational technologies like IoT, Unmanned Vehicles and Aircraft, 5G Connectivity, Home Automation – and more – will expand your vision of the wireless world and its ability to redefine your reality.
Headquartered in Washington, DC, CCA advocates on behalf of our members' interests and works to educate policymakers on the key issues that impact our members' ability to compete, survive, and thrive.  Currently these issues include access to spectrum, access to devices access to networks, universal service fund (USF) reform, Next-Generation 911 (NG911) solutions, among others. Advocating before the Federal Communications Commission (FCC), the White House and Congress, CCA works to ensure that our members' voices and views are heard not only by policymakers but also by the media, third parties and throughout the entire wireless industry.
Creative Design and Machining, Inc. was incorporated 1993. The focus of work from 1993 was as a supplier of machined parts, mechanical assemblies, designing and manufacturing of customized machinery for customers who required precision machining, welding and fabrication of exotic materials.Creative Design started-up a new product line (CDMI) in 1996 dedicated to specialized structural steel design, welding and fabrication for wireless communication infrastructure products. Creative Design/CDMI is privately owned and has in house engineering/design/drafting capabilities. Shop floor employees are specialized in areas of CNC machining, manual machining, TIG and MIG welding, assembly and fabrication. CDMI is known for high quality and quick delivery. CDMI can custom design and/or fabricate to your requirements both one of a kind and low or high volume products.
Cell Blocks are an engineered foundation system made from individual precast concrete blocks that are assembled in various configurations and post-tensioned providing a foundation for a monopole and equipment. The Cell Blocks foundation system is a non-penetrating solution and has been used for over 300 communications sites. Cell Blocks foundation systems use our patented post tensioned precast concrete block technology.  Patents are held in the US and foreign countries. Cell Blocks Inc. is a vendor for most of the major telecom providers and the US Military.
CommScope (NASDAQ: COMM) helps companies around the world design, build and manage their wired and wireless networks. Our network infrastructure solutions help customers increase bandwidth; maximize existing capacity; improve network performance and availability; increase energy efficiency; and simplify technology migration.You will find our solutions in the largest buildings, venues and outdoor spaces; in data centers and buildings of all shapes, sizes and complexity; at wireless cell sites; in cable headends and telco central offices; and in airports, trains, and tunnels. Vital networks around the world run on CommScope solutions. Our size, reach, supply chain, operational precision, and responsive personnel power our advances into new forms of communication.
Comptek has provided innovative solutions and engineered products to the wireless, civil infrastructure and energy markets since 1998.  Our structural composite products have been installed throughout the United States, South America and the Middle East. Our carbon fiber and fiberglass prepreg materials are approved by Exxon Mobil, Aramco and the majority of the major oil & gas companies for strengthening critical pipelines. Comptek has provided engineering services, engineered product and on site technical support on over 120 miles of FRP reinforcing materials to strengthen critical infrastructure. Comptek's line of smart poles, CityPole™, is our latest product line being deployed to advance small cell technologies in urban markets. CityPole™ has proven to be an excellent choice for municipalities, university campuses and other locations where wireless densification is required.
Cuddy & Feder LLP proudly serves clients in real estate; public and private finance (including tax-exempt and taxable bond financing); litigation; land use, zoning & development; telecommunications; energy & environmental; non-profit organizations; and trusts, estates & elder law. They have been a leading law firm serving a vast region that includes Westchester, New York City, Connecticut and the Hudson River Valley for over 45 years.
Widely regarded as the definitive event for in-building /outdoor wireless coverage and capacity solutions, DAS & Small Cells Congress brings together 600+ attendees from the HetNet eco-system to explore the advances and opportunities available in this dynamic industry sector. As the market adapts to the shift away from carrier/wireless service provider-funded solutions, we have an increased emphasis on enterprise customers, building owners and managers within the most prevalent verticals.The agenda has been re-designed to meet the educational and networking needs of industry AND enterprise, to identify the latest wireless strategy solutions and the right channel partners to work with to advance coverage and capacity projects.
DASpedia is conceived and created to facilitate connections and interchange within the various segments of the DAS & Small Cell community: from designers, engineers, technicians and their support teams to suppliers and manufacturers and everyone in between. It is a place to share your ideas, meet talented individuals, research new products/technology, discover new opportunities and keep up-to-date with the current happenings in the wireless world. A Southern California company since the summer of 2014, DASpedia consists of experienced, knowledgeable staff.
Drake Lighting, Inc. was founded in 2014.  We are a customer-focused distributor of ETL certified FAA obstruction lighting, electrical supplies and monitoring solutions.Located in Mayfield, KY the company is the American distributor for Techostrobe, Inc.Our Goal is Simple: Provide our customers with FAA obstruction lighting solutions that are"Easy to Order, Easy to Handle, Easy to Install"

Dynamic Environmental Associates is a full-service, results oriented, environmental consulting firm dedicated to providing their clients with complete solutions to their environmental concerns. DEA was founded in order to provide high quality professional environmental services in an efficient and cost-effective manner.
At Eagle, we become the financial partner necessary for any business to thrive in today's economy. We help clients focus on the future of their business by providing them with instant cash flow, debt protection and assistance with resolving the daily headache of back office accounting tasks. Our clients spend their time looking for future work with new clients rather than chasing down old customers to pay them for work already completed. Eagle is the only factoring company that offers Top Flight's true non-recourse accounts receivable funding program. If you sell an invoice to Eagle for work you completed as required by a customer, and the customer DOES NOT pay, we will not hold you responsible. Eagle absorbs the funds on your behalf – leaving you with a clean financial statement.
Eastpointe Industries is a one source partner for all tower builds and modification materials. (guy wire, galvanizing, anchor bolts, threaded rod, gusset plates, anchor brackets, etc.) They can handle all of your requirements!
Eco-Site offers superior real estate solutions for wireless network densification. Founded in 2012 by wireless industry executives with over 150 years of combined carrier and infrastructure experience, we address the problem of network densification head on. With access to millions of available parcels—along with tens of thousands of retail properties— we build, own and operate wireless infrastructure sites in the most desirable areas.
Engineered Endeavors (EE) is a pioneer in the design and application of tapered tubular steel structures with a 40-year legacy of expertise and innovation. We are the next generation wireless and utility structure company with a culture that emphasizes being entrepreneurial and getting things done right— no matter what it takes. There is a unity of purpose here; everyone works hard, contributes and is always looking for new and better ways to deliver quality work and service to our customers.
eSystem Training Solutions has created a training program that seeks to offer the most complete, easy to manage, and effective training options possible for our customers. With that goal in mind, eSystem Training Solutions has created several Online courses. The online courses work together to deliver a training program to our customers that maximizes their training dollars while offering them the most comprehensive training coverage possible. Our online courses are meant to be used by our customers as part of a larger, managed, in-house training program. The intent of the online courses is to give new workers, or workers who have had no official training, the basics to recognize the hazards that may occur on the job and build a foundation of knowledge for future classroom training.
ExteNet Systems designs, builds, owns, manages & operates Indoor & Outdoor Distributed Networks to help meet the growing demand for improved mobile & wireless broadband coverage and capacity in key strategic markets across North America. Distributed Networks bring wireless network elements such as low-powered wireless antennas and access points closer to the user to ensure ubiquitous and high-capacity wireless broadband connectivity. Utilizing Distributed Antenna Systems (DAS), Remote Radio Heads (RRH), Small Cells, Wi-Fi and Distributed Core Soft-switching technologies, ExteNet enables Wireless Service Providers (WSPs), enterprises and venues to better serve their subscribers, customers, workers, residents, tenants and communities.
Fuellgraf Chimney & Tower, Inc. Specializes in the design installation & maintenance of electrical systems on tall structures. This includes: Aviation Obstruction Lighting, Lightning Protection Systems, power distribution, platform lighting & receptacles, Continuous Emmisons Monitoring Systems, coal pile lighting, null balance ground testing, etc.  Our team has over 30 years of experience.  With our extensive knowledge and background, your company can be assured of having the best in the business.
Meet G2 Consulting Group. Our clients are seasoned professionals.  They are expected to deliver the project on time, on budget.  They don't give excuses, and they don't accept excuses.G2 takes the pressure off.  When you have questions, we find answers.  When you hit road blocks, we get agency approvals.   When you hit unexpected conditions, we find realistic solutions.  We help you meet your clients' expectations.  We help you win the next project. Smart. Results. Fast.
GME Supply Company is America's premier outfitter of contractor equipment and industrial supplies. On the job, we keep workers both safe and productive. Founded in 2005, GME has quickly grown to service the needs of a variety of industries, including cell tower maintenance, tower and steel construction, oil and gas, wind generation, residential and commercial construction, manufacturing, maintenance, and more. We are a worldwide distributor of industrial supplies, PPE, fall protection safety equipment, traffic safety supplies, work wear, lifting and rigging equipment, professional power and hand tools, work equipment, gear bags, canvas buckets, and related products for commercial and industrial applications.
HUBER+SUHNER develops and manufactures components and system solutions for electrical and optical transportation of data and energy. The company serves customers in the Communication, Transportation and Industrial markets with cables, connectors, cable systems, antennas and other passive components relying on its expertise in radio frequency, fiber optics and low frequency technologies. The products stand out due to their exceptional quality, reliability and durability – even in harsh environmental conditions.
Industrial Communications, founded in 1974, is an established wireless communications company, providing unique communication solutions to businesses throughout New England and South Florida. Our headquarters is conveniently located 30 miles south of Boston in Marshfield, Massachusetts and serves Massachusetts, Maine, New Hampshire and Rhode Island. We also have facilities in North Miami and Fort Myers providing service to customers throughout South Florida.
International Tower Lighting, LLC ("ITL"), is a recognized industry leader in the design and manufacture of obstruction lighting systems and components. The company offers a full line of medium intensity LED and xenon strobe obstruction lighting systems as well as replacement parts for the majority of US-made xenon strobe systems.
Irish Tower provides comprehensive general construction services throughout the Midwest. The team of professionals focuses on safety and produces timely results. The qualified engineering team at Irish Tower is licensed in 46 states and works with clients to produce cost effective results. Our dedication and professionalism combined offers all Irish Tower clients excellent service for any project. Irish Tower's team of professional project managers works onsite to enable a smooth construction process that our clients deserve.
Since 1977, the International Wireless Communications Expo (IWCE) has been the authoritative annual event for communications technology professionals in the working world. IWCE features over 370 exhibitors showcasing the latest products and trends in the industry. Over 7,000 individuals attend from a diverse group of industry professionals including government/military; public safety (law enforcement, fire service, emergency medical & 911); utility; transportation and business enterprise. This year's show will be held March 21-25, 2016 at the Las Vegas Convention Center in Las Vegas, NV.
Kalil & Co., Inc. has been in the media brokerage business for over forty years & is involved in all phases of the brokerage business including Radio, Television, Outdoor, & Towers. We conduct business throughout the United States & are widely recognized as the top brokerage organization in the country.
Kathrein provides reliable connections that supports the data demand as customers around the globe place their trust in Kathrein quality with 150,000+ active and passive mobile communication antenna and filter systems shipping out of our production plants every month.Customers want—and demand—a network that provides reliable connections, with user loyalty only as reliable as the next service interruption. Add to this the need to deliver state-of-the-art system performance that's capable of supporting multiple technologies and you quickly realize that demand has become more demanding than ever.As a key component of any HetNet architecture, Kathrein Antennas enable mobile service providers to deliver cost-effective capacity to urban hotspots, as well as affordable coverage to rural locations. They also enhance the quality of experience for end users by enabling faster, more reliable data connections and higher data throughput for all connected devices.
LBA Group, Inc. consists of Lawrence Behr Associates, Inc. offering consulting services and LBA Technology, Inc. that is manufacturing and hardware oriented. Since 1963, the common focus of LBA is RF and wireless applications and communications, primarily in the government and commercial sectors worldwide. LBA University offers courses designed and presented by credentialed experts. Our objective is to team with your safety and risk management team to tailor training to your specific needs.

Lease Advisors is the premier lease consultancy firm in the world, offering the most competitive payouts for cellular site and billboard lease buyout transactions. We work exclusively with cellular and billboard lease owners, assisting our clients with lease acquisitions, consultations, negotiations, and various other issues that accompany owning a lease. Our firm prides itself on our extensive experience and knowledge of the ground lease market, and an unyielding commitment to quality service and maximum value for our clients.
Marvair is a diversified manufacturer of self-contained heating, ventilation and air conditioning products for telecommunication buildings (air conditioners and telecom controllers), school classrooms, commercial modular structures, petrochemical sites and for the marine industry. Since 1947, Marvair has been recognized as a world leader in specialty packaged HVAC equipment.
McGriff Insurance Services formerly BB&T Insurance Services – Atlantic Risk is a leading provider of insurance to the tower industry. Our focus on quality service is what gives us a sustainable competitive advantage. Our program has been endorsed by the PCIA since 2001 and includes Property, Liability, Tower Removal Bonds, and Group Benefits.
Media Services Group i
s a leading national brokerage and appraisal firm specializing in radio/TV stations, their digital assets, and communication towers. Our partners focus on long-term client relationships and utilize the most up-to-date technology and knowledge to meet or exceed our clients' needs. We maintain a reputation for honesty, discretion, excellence, and professionalism.
We bring to the table a national footprint and more than twenty-five years of success.
The M&M Lifts, Inc. headquarters are located in Buena Park, California and handles the construction of turnkey bucket trucks, vans, and trailers for customers. Just minutes south of Los Angeles, the Buena Park location for M&M Lifts, Inc. deals with a variety of product lines from the top world manufacturers and offers turnkey services for Trucks, Vans, Self-Propelled lifts and Trailers. In addition to boom equipment, this facility also handles work on sales, installation, and service for knucklecrane trucks.
Minasian Becker LLC is a boutique law firm providing a wide array of commercial real estate and business legal services to a sophisticated client base. Their experienced attorneys offer both large firm expertise and in-house counsel sensibilities (several attorneys have been in-house counsel to businesses), while offering personalized and efficient legal services to all clients.
Modular Life Solutions was born out of a passion to provide vital services to countries, companies, and communities who need it. Whether for disaster preparedness, disaster recovery or to provide infrastructure to those who have never had it. The EdgePod includes an all in one data center solution, including critical power, distribution, fire suppression, physical security and cooling in one enclosure for the base of cell tower sites.
Multiwave Sensors Inc. is a privately held Canadian company that was founded in 1997. Multiwave is a leading provider of antenna alignment solutions to the telecom industry. Multiwave's Smart Aligner System is the most advanced antenna alignment system on the market. The new system will provide carriers, contractors, auditors and tower operators with convenience, easy portability, and verifiable reporting for antenna alignment which will increase antenna performance and maintain faster data speeds. Multiwave Sensors alignment solutions are being used by companies worldwide, including Ericsson, Bechtel Corporation, AT&T, Verizon, Sprint, GOGO and other carriers.
The National Association of Tower Erectors (NATE) is a non-profit trade association providing a unified voice for tower erection, maintenance and service companies. NATE is headquartered in Watertown, South Dakota with a staff of seven people who administer to the day-to-day operations of the association. As a member driven association, NATE is led by its Board of Directors. These individuals come from all types and sizes of companies located throughout the United States.
NB+C is a wireless site development firm with more than 30 years of experience. We are comprised of three divisions: Site Development, Engineering Services and Construction + Technical Services. We have expertise in New Site Build, Overlay/Modification, Small Cell, DAS, In Building, Backhaul and Site Hardening Projects. We've touched tens of thousands of sites and currently work for every major wireless service provider and tower company in the United States.
nepsa was founded on the principle of Flexible Thinking – a conscious effort to think about challenges differently, while purposely letting go of the 'old ways' of problem-solving. Whether we're developing technology, systems or human capital, we are driven to create future-proof solutions, including the KitstiK™, our 'single pole' solution for small cell infrastructure.
Neutral Connect Networks (NCN), based in Boynton Beach, Fla., is a leading independent owner and operator of wireless communications infrastructure in the U.S. Its primary focus is building and operating multi-carrier neutral-host distributed antenna systems (DAS) and small-cell networks in venues and buildings throughout North America.
NCI has been serving the needs of communication tower owners since 1997. Their #1 priority is "Customer Satisfaction" and to become your primary "Problem Solving" partner for all of your communication tower installation and maintenance needs.
OneVizion™ is a comprehensive solution that helps companies align program management best practices with corporate strategy to improve bottom-line business results.Leading companies use our patented technology to manage billions of dollars in assets and capital expenditures and enhance financial performance. The OneVizion solution is ideal for companies with challenging program management requirements, such as telecommunications, transportation, energy, hospitality, retail, and government organizations.With OneVizion, your company will improve operational execution and make program management a strategic asset.
Perfect 10 is a global distributor of wireless products. We get it. The success of your enterprise rides on the efficient movement of your product. Lost, late, or lagging directly impacts your bottom line. Your integrated distribution partner needs to deliver as if it's their own balance sheet and customers at stake. So we do. And we have, for over 35 years, to the world's leading telecommunications companies. People stick with us for a reason. We are a partner, not a vendor.When you're in it for the long haul, you behave differently. You build relationships through legendary customer service. You invest in infrastructure and people. You sweat the details.
Phoenix Tower International has 4,000+ sites spanning across 8 countries, PTI is ready to assist wireless operators with quick and cost-effective solutions as they seek to upgrade and enhance their networks.
Preformed Line Products (PLP) is a worldwide designer, manufacturer and supplier of high quality cable anchoring and control hardware and systems, fiber optic and copper splice closures, and high-speed cross-connect devices.
Quantum Group, LLC is the nation's premier wireless infrastructure asset representative. As an independent, privately owned broker, Quantum is committed to its clients. Over the last decade Quantum has produced a proven business model based on three key principles: loyalty, honesty, and work ethic. By focusing on these principles, Quantum has successfully cultivated relationships with public companies and small-business owners to facilitate strategic sell-side acquisitions on the national level across several industries.The professionals at Quantum Group firmly understand the tower industry and continue to produce results year-after-year. We invite you to see what Quantum can do for your assets.
Radio Frequency Systems is a leader in wireless infrastructure. RFS is a global designer and manufacturer of cable and antenna systems plus active and passive RF conditioning modules, providing total-package solutions for wireless infrastructures. RFS serves OEMs, distributors, system integrators, operators and installers in the broadcast, wireless communications, land-mobile and microwave market sectors. As an ISO compliant organization with manufacturing and customer service facilities that span the globe, RFS offers cutting-edge engineering capabilities, superior field support and innovative product design.
In the competitive field of construction management, RLS-CMC Inc. is a leader in the indoor and outdoor DAS/Small Cell network installation sub-sector. The expert engineering consultants create constructability solutions that maximize value for their clients.

ROHN Products, LLC has been the world leader in tower design and tower manufacturing for more than six decades. We continue to meet the demands of our customers with innovation in design, continuous process improvement and a drive to employ the talent and knowledge leaders in the tower manufacturing industry. ROHN maintains one of the largest manufacturing and staging facilities in the tower design industry. Our people have a commitment and passion to supply the best and be the best, for your benefit.
In the industry for nearly 40 years, Sabre provides highly-engineered support structures for a wide variety of industries including electric transmission and distribution, wireless communications, renewable energy, oil and gas, and government and defense. An integrated provider, we also offer a variety of value-added services that are critical to the development, expansion and maintenance of both power delivery systems and wireless communication networks.
Sitetracker, empowers innovative organizations to build the future faster. Created by expert project managers, Sitetracker is the world's first complete platform for managing modern, high-volume distributed capital projects and assets. Innovators use Sitetracker to plan effectively, deploy efficiently, and grow the value of their portfolios.
Because Skyline Tower Painting is centrally based out of Nebraska, this helps us mobilize our professional tower painting crew to your site anywhere in the U.S. By keeping our overhead costs low and concentrating our efforts on bringing you high quality paint and efficient painting services from a crew you can trust, we ensure that your tower will be compliant for years to come. Tower painting ensures compliance with FAA Guidelines keeping you from the possibility of incurring huge fines. It also prevents corrosion and rust which will continuously weaken the tower's structure and integrity. We take great pride in providing quality painting services to your communication towers at a responsible rate.
Smart Tower systems unite technology and real-time analytics for unprecedented continuous structural health monitoring. Antennae, appurtenances, Mother Nature and other outside forces all create movement and stress that put structures at risk. Smart Tower immediately senses and records unexpected responses and sends alerts to allow early detection of structural issues.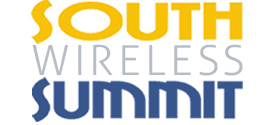 The South Wireless Summit is an annual meeting hosted by the South Wireless Summit Association whose focus is to educate members of the Wireless Community. The event, now in its Fourth year, will offer everything from informative panel discussions and exhibits to a bowling tournament; Clay shooting event and networking events. The results from the three previous Summits have allowed over $300,000 in college scholarships to be awarded to family members of the participating State Wireless Associations (AL, ARK/OK, NC/SC, FL, GA, KY, LA, MS,TN and TX). This year, in the host city of Nashville, we hope for even greater success as we anticipate more attendees, exhibitors and participants than ever before.
Specialty Tower Lighting offers a diverse line of high-quality, ETL-certified and FAA-approved aviation obstruction lighting products. Custom systems can be designed and manufactured at competitive prices. Products are in stock and ready to ship. Products range from medium intensity white strobes and junction boxes to motorized disk drive controllers and double obstruction lights. STL has over 25 years experience in design, manufacturing, and installation of obstruction lighting precuts.
STEALTH set the worldwide standard over 25 years ago, and remains the industry leader by designing thousands of sites and fabricating the most innovative cell tower concealments.
SteepSteel is operated by industry professionals who possess an in-depth understanding of wireless agreements, finance, real estate, government and law to ensure that landlords as well as their representatives receive maximum values and unrivaled exposure with access to pre-qualified, professional buyers. SteepSteel also provides long-term wireless agreement management that provides the most comprehensive service in the industry.
The Structure, Tower and Antenna Council (STAC) helps ensure communications antennas in Canada continue to be constructed with the highest regard to worker safety. STAC is a non-profit Council of the Canadian Wireless Telecommunications Association, representing and providing a collaborative forum for Canadian wireless communications carriers, tower owners/operators, tower and rooftop equipment engineering service suppliers, and wireless communication facilities construction and maintenance contractors.
Sunsight Instruments, a wholly owned subsidiary of Sunsight Industries, is a development and manufacturing organization producing antenna alignment tools and antenna monitoring systems to support a variety of industries. The company is made up of Systems, Software, and RF Engineers from the telecommunications sector, combined with veteran NASA Mechanical and Electrical Engineers experienced in satellite sensor technologies. Strict requirements for high availability, reliability and cost-effective repeatability are met in every Sunsight product design. The founders of Sunsight Instruments have a combined 50+ years of Engineering and Management experience, and are uniquely equipped to provide innovative solutions to industry problems.


Since 1994, TCI Business Capital has provided best-in-class factoring solutions to thousands of small to midsize companies all across North America. Our customers work on the front lines of America's growth sectors. These companies choose us because they need working capital, but are not able to obtain sufficient financing from their bank. Our easy-to-setup factoring lines solve this problem by allowing our customers to access the capital that is tied up in their accounts receivables. What's more, with our simple and straightforward underwriting guidelines, most customers receive written approvals in 30 minutes or less. We distinguish ourselves from other financial institutions with our get-it-done culture. We are proud to be recognized for our reliability, flexibility, responsiveness, innovative products, customer service, and exemplary corporate citizenship.
TelForce Group is a provider of Human Capital, and technology solutions to the Communications, Utility, STEM & IT, Finance & Accounting, Governments, Health Care, General Contracting, Manufacturing & Logistics, and Skilled Trades. Our services are integrated directly into our clients' business operations. TelForce identifies talent that stands out among their peers – people with a proven track record of creating value with every placement or assignment. From small privately held companies to large publicly traded organizations, the businesses we serve share a common goal – to hire the best professionals in the industry. Your success is the one measure of our success.
Tower-Pro.com is the leading telecom directory with over 2,800 company listings. Search companies on the home page and narrow your search by geographic location. Alternatively, you can search by category. There are 50 categories, not including the subcategories which allow companies to specify their areas of expertise. For instance, in the overarching group, 'Engineering/Design/Consulting,' are sub-headings including AM Detuning, Architectural Engineering, FCC/FAA Filing, Site Design, Site Acquisition, RF Propagation and several more. You can 'favorite' listings, submit reviews and get directions to any location. Your one stop shop for the tower and telecom industries.
TowerCom is a wireless communications tower developer and owner with a 'Client First" mentality. We pride ourselves on having developed or acquired hundreds of co-location friendly towers since being founded in 1994.  … Our veteran management team has over 85 years experience in all phases of tower infrastructure development, deployment and management. This collective experience and vast knowledge of the tower development process is evident how we approach everyone project.
TowerXchange is an open community for thought leaders in the emerging market towers industry. We bring together MNOs, towercos, investors, equipment and service providers to share best practices in passive and active infrastructure management, opex reduction, and to accelerate infrastructure sharing. TowerXchange has meetups in Europe, America, Africa, and Asia.
TWR Lighting Inc. is a 29 year old, privately held Texas corporation which designs, engineers, and manufactures high quality aviation obstruction lighting systems to be installed on man-made structures over 150 feet tall. From it's Houston based facilities, TWR Lighting markets and distributes the latest in patented hazard lighting technology worldwide for numerous types of applications including communications & broadcast towers, wind turbines, smokestacks & industrial chimneys, water tanks, bridges and building tops. Meeting the strict standards of the FAA and numerous other international aviation regulatory agencies, TWR Lighting backs its diverse family of navigational aid products with rigorous quality processes, rapid response customer service and 24/7/365 system monitoring and technical support.

U.S. Title Solutions is a leading nationwide commercial title search company providing real estate information services and title insurance for both local and national companies. Our licensed professional staff has the skills, expertise and process required to enable our clients to meet both budget constraints and project deadlines. U.S. Title Solutions continues to build a loyal following in the industry. Clients use our reports to perform property investigations for commercial property site selection and development, foreclosure, litigation, cell towers, wind and solar energy sites. Whatever stage your project is in, we can help.
USA Telecom Insurance Services is a full service MGA dedicated to meeting the needs of retail insurance agents and their telecommunication customers. USA Telecom offers a very competitive insurance program that is available to agents nationwide. It has taken over 5 years to find an A+ admitted carrier that would meet the challenging requirements of the telecommunications industry. USA Telecom exceeds all industry insurance requirements by major carriers and contractors.
Viavi helps ensure top performance in virtually every major network—from the NOC to field technicians—and over 100,000 data centers worldwide, from deployment and installation to monitoring and optimization. iavi is a global leader in both network service enablement  and optical security and performance products and solutions. Our technologies contribute to the success of a wide range of customers – from the world's largest mobile operators and governmental entities to enterprise network and application providers to contractors laying the fiber and building the towers that keep us connected.
Vertical Bridge is the largest private owner and manager of communication infrastructure in the U.S.  They own or master lease towers, rooftops, billboards, utility attachments and other site location assets, and lease them to telecommunications carriers and other users of wireless technology.
VSS is an industry leader in transforming complex business processes and information, into accurate and professional visual tools.  Founded in 2013, VSS began creating photo simulations and viewshed analysis packages for telecommunication providers.   The company quickly grew its repertoire to include data analysis applications for commercial construction, windmill and solar engineering, and the standardization of industry-specific client visual documentation.
The WIA – Wireless Infrastructure Association is the trade association representing the companies that make up the wireless telecommunications infrastructure industry. Our members include the carriers, infrastructure providers and professional services firms that own and manage more than 135,000 telecommunications facilities throughout the world.
An answer for every need. Whether you're a manufacture or a hospital, you have one thing in common: poor indoor cellular coverage. WilsonPro's commercial solutions help you overcome these challenges specific to your organization—whether that's improving the patient experience, increasing employee productivity, overall safety and data security or anything else in between.
The Wireless West Conference was created by five wireless associations spanning the west coast. Its primary goal is to educate the wireless community and provide a forum where industry professionals can join together for two days of shared learning and networking. Wireless West attendees will have the opportunity to attend both key note and small breakout sessions covering a broad range of topics. Our panels will be hosted by top wireless executives and thought leaders throughout the industry. In addition to our education sessions, the Wireless West conference will have an exhibit hall highlighting various companies and their respective services/business solutions.