California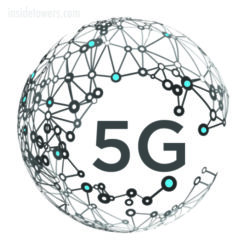 With the FCC tightening guidelines on small cell wireless facilities, local communities are fighting to maintain control over how 5G compatibility will affect their towns. DanvilleSanRamon.com reports that meetings have been lively as residents maneuver to be heard. In order to beat the deadline, the Danville Town Council met last week and made some quick decisions.
"The urgency for this is real simple: We need to strengthen as many tools as we are legally allowed to put in our tool box to maintain local control … We need to do this; this is the right thing. We have to be focused on the law and upholding the law, but we needed the strongest ordinance we can get and right now this is it," said Councilman Newell Arnerich.
Mayor Robert Storer concurred, saying, "You always try to be as professional as you can, but also I'm sick of this, losing local control. We are forced to make a decision that many probably would not make if we had our druthers. We need this ordinance, we need the strength in this ordinance and we need the language in this ordinance to defend the town of Danville and its citizenry." While still under the wire, Danville weighed in on application fees, licensing arrangements for small cell providers, and aesthetics.
Attendee Nick Vasallo summed up his feelings, "I wanted to express that this new shot clock places a lot of pressure on you guys and all of us involved. It makes me feel uneasy because I've said before these small cell sites are kind of like a Trojan Horse. I think more and more towns are starting to recognize that and more and more towns are fighting back. And the FCC recognizes this so they are tightening their grip."
April 22, 2019